Posts tagged
shopping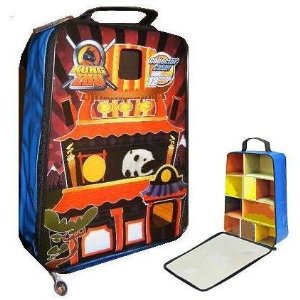 Are you the ultimate Kung Zhu collector? Are Kung Zhus taking over every room in your house? No collection is complete without the Kung Zhu Fortress Collector Case
. It features storage for up to 12 of your favorite Kung Zhu Pets. The case features an easy zip closure with a top handle, and it measures approximately 14″H x 4″W x 11″L. It also comes complete with one sheet of stickers to decorate the "rooms" inside your fortress. Keep your Kung Zhu Pets corralled … and keep your mother happy. The Kung Zhu Fortress is also great for taking your Kung Zhu hamsters with you on the go so you can battle all day long!
Kung Zhu Hamsters are $4 at Walmart
with FREE SHIPPING to your home. You have your choice of Thorn, Azer, or Rock-O. Hurry while supplies last!