Posts tagged
photo
According to an article at CNBC's Consumer Nation, toy-maker Cepia planned on introducing Kung Zhu Battle Walkers in time for the Christmas 2010 shopping season.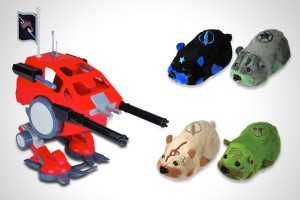 Two different models were planned for release, the Juggernaut and the Titan. The Kung Zhu Battle Walkers apparently operate in a similar fashion to the existing Kung Zhu Battle Vehicles
— place the Kung Zhu Pet inside the vehicle and the hamster propels the Battle Walker to "march" across the battlefield.
The Battle Walkers are reminiscent of the AT-ST Walkers (and other similar "Battle Walkers
") from the Star Wars franchises.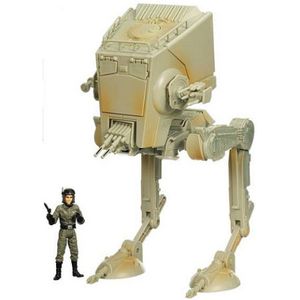 Perhaps there's a licensing hangup due to the similarity to the Star Wars toys. At any rate, if and when the Kung Zhu Battle Walkers "march" onto the shopping scene, check back here at MyKungZhuPets.com for the inside scoop.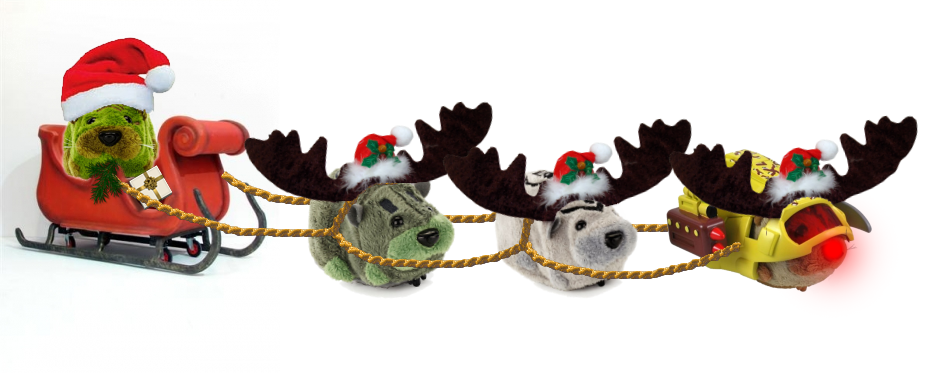 It's a Kung Zhu Christmas!  Sergeant Serge (Santa) has packed his sleigh, and he's ready to deliver presents to all the good boys & girls.  Rock-O (Rudolph) has donned his Dune Tracker armor and a blinking red nose, prepared to cut through the thickest fog.  If you listen carefully, you might just hear the whir of mechanical feet on your roof (and a Hi-Ya!) as Sergeant Serge and his "reindeer" visit your house on Christmas Eve!
Merry Christmas from the Kung Zhu Pets!


The Kung Zhu Pets are really looking forward to trick-or-treating! Can you guess what each Kung Zhu Pet is going to be for Halloween?