Posts tagged
funny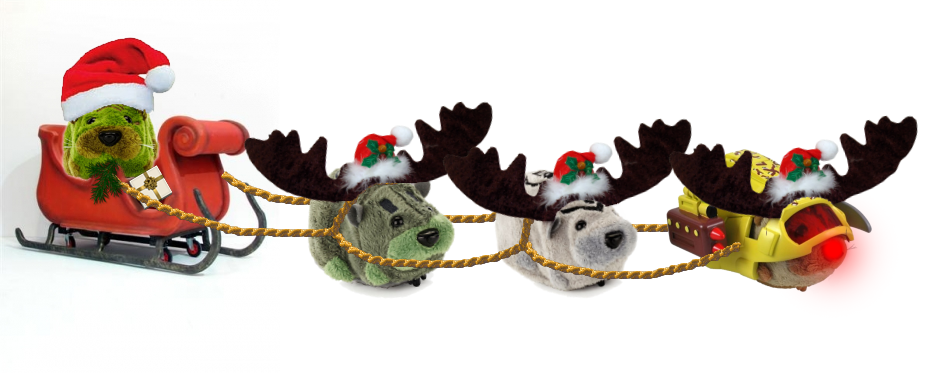 It's a Kung Zhu Christmas!  Sergeant Serge (Santa) has packed his sleigh, and he's ready to deliver presents to all the good boys & girls.  Rock-O (Rudolph) has donned his Dune Tracker armor and a blinking red nose, prepared to cut through the thickest fog.  If you listen carefully, you might just hear the whir of mechanical feet on your roof (and a Hi-Ya!) as Sergeant Serge and his "reindeer" visit your house on Christmas Eve!
Merry Christmas from the Kung Zhu Pets!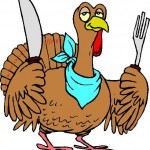 Newsflash! The Kung Zhu Pets are setting aside their differences this week, calling a truce to celebrate their first Thanksgiving. In the true spirit of the holiday, the Kung Zhus have decided to don Pilgrim and Indian attire for their authentic Thanksgiving feast. The Ninja Tribe chose to dress as Native American chieftans, and the Special Forces group portrayed the first Pilgrim settlers. Unfortunately, due to a freak Pilgrim hat shortage, Sergeant Serge and Stonewall were forced to wear girls' bonnets and pretend to be Pilgrim women. However, they were willing to swallow their pride for the sake of a great photo op (and a warm slice of Sarge's favorite apple pie). The Kung Zhus agreed that a hearty meal and an afternoon of football would be a welcome break from their usual hectic fight schedules. Their rest would be short-lived, though, as the truce is arranged to end at midnight when the Kung Zhus plan to battle it out for the best Black Friday deals
.



The Kung Zhu Pets are really looking forward to trick-or-treating! Can you guess what each Kung Zhu Pet is going to be for Halloween?