Where Are the Rumored Kung Zhu Battle Walkers?
According to an article at CNBC's Consumer Nation, toy-maker Cepia planned on introducing Kung Zhu Battle Walkers in time for the Christmas 2010 shopping season.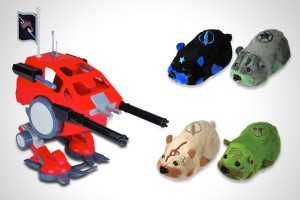 Two different models were planned for release, the Juggernaut and the Titan. The Kung Zhu Battle Walkers apparently operate in a similar fashion to the existing Kung Zhu Battle Vehicles
— place the Kung Zhu Pet inside the vehicle and the hamster propels the Battle Walker to "march" across the battlefield.
The Battle Walkers are reminiscent of the AT-ST Walkers (and other similar "Battle Walkers
") from the Star Wars franchises.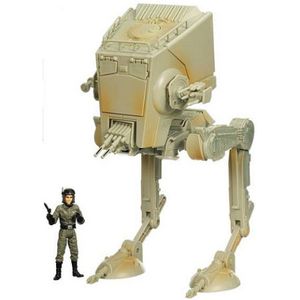 Perhaps there's a licensing hangup due to the similarity to the Star Wars toys. At any rate, if and when the Kung Zhu Battle Walkers "march" onto the shopping scene, check back here at MyKungZhuPets.com for the inside scoop.
about 7 years ago - 3 comments
Are you the ultimate Kung Zhu collector? Are Kung Zhus taking over every room in your house? No collection is complete without the Kung Zhu Fortress Collector Case. It features storage for up to 12 of your favorite Kung Zhu Pets. The case features an easy zip closure with a top