Sneak Peek at Kung Zhu for Nintendo DS (Release Date Fall 2010)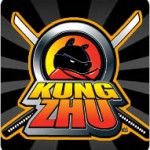 Last month I let you know about the new Kung Zhu game for Nintendo DS that's planned for release this fall (October 19, 2010). Today, Activision made the official announcement concerning the game and released a few screenshots.
Zhu Zhu Pets: Kung Zhu will feature all the familiar hamsters from both the Special Forces and Ninja Warriors tribes. You'll find soldiers Stonewall, Sergeant Serge, Rock'O and Rivet and ninjas Yama, Azer, Drayko and Thorn. There may even be a few new hamsters from different tribes, too! You'll be able to outfit your hamsters with battle gear and unleash them to fight in 35 levels with authentic sounds and motions.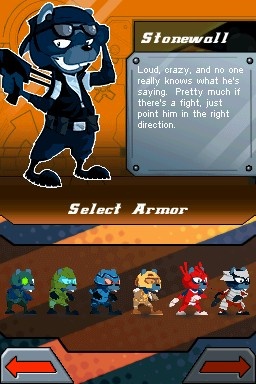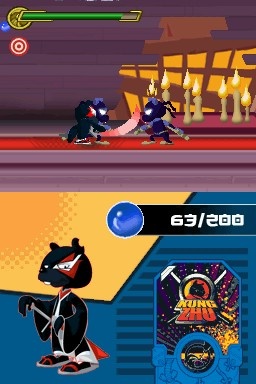 Screenshot credits: Gamespot.com
If you're lucky enough to live near one of the Zhu-niverse tour stops, you may be able to check out the game before the slated October release date. Fingers crossed!
Zhu Zhu Pets: Kung Zhu will retail for $29.99. The Collector's Edition release including Tull, an exclusive, rough-and-tumble Kung Zhu hamster in a never-seen-before color scheme, will be available for $34.99. The basic edition (no collectible pet) is available for pre-order now at Newegg.com
for only $27.99. Zhu Zhu Pets Kung Zhu with Gift
, the Collector's Edition including exclusive Kung Zhu hamster, Tull, is available for pre-order from Gamestop.com for $34.99.


Source: Gamespot.com
about 7 years ago - 3 comments
Are you the ultimate Kung Zhu collector? Are Kung Zhus taking over every room in your house? No collection is complete without the Kung Zhu Fortress Collector Case. It features storage for up to 12 of your favorite Kung Zhu Pets. The case features an easy zip closure with a top